Because it's a cold, rainy day and who doesn't like a little comfort food? I made these gems today and they really hit the spot!
Enjoy!
xo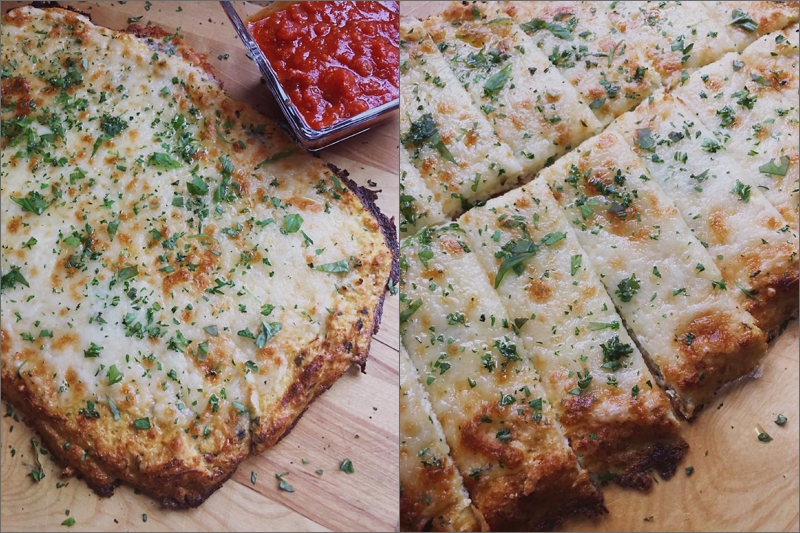 Cheesy Cauliflower "Bread" Sticks
2017-01-24 14:08:02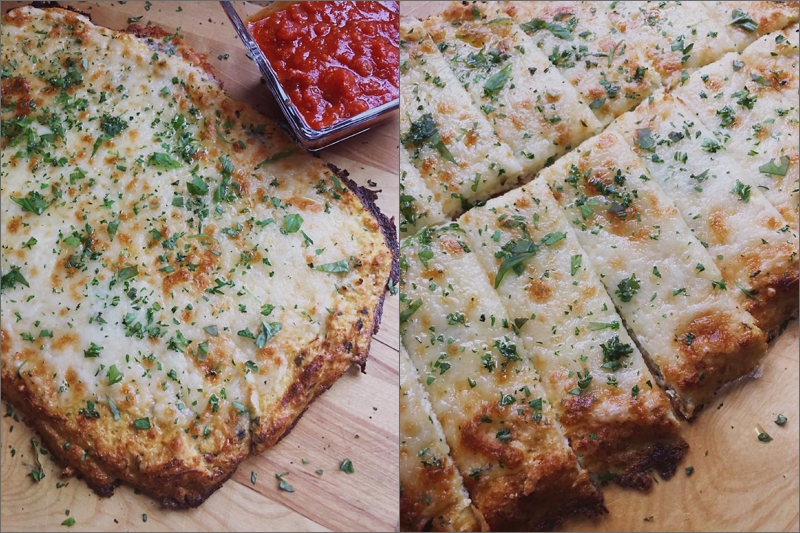 Serves 4
No carb cheesy goodness!
Ingredients
1 head of cauliflower
3 eggs
2 garlic cloves minced
1 tsp. onion powder
¼ cup fresh chopped parsley
Pinch of dried oregano
¼ grated romano cheese
2 cups shredded mozzarella
Salt & Pepper
6 leaves of basil, gently chopped
White truffle oil (optional)
Instructions
Wash and thoroughly dry cauliflower. Rice the florets in your food processor. Place in large bowl and microwave for 8-10 minutes. I did it uncovered so it didn't retain any moisture. This way you don't have to wring it out! Add 3 beaten eggs, garlic, onion powder, romano, half of parsley, half of mozzarella, salt & pepper to taste.
Spread mixture on parchment covered sheet pan. Cook until golden brown, about 25 minutes. Add the rest of mozzarella until bubbling.
Finish with the rest of the parsley, basil and a drizzle of white truffle oil. Serve as is or with homemade tomato sauce.
Notes
**Because I tend to cook with fresh parsley in so many recipes I always have it on hand. I usually buy 2-3 heads at a time, wash, thoroughly dry, de-stem and then food process until finely chopped. I then store in a ziplock bag in the freezer, flat so it doesn't freeze into a giant ball. Ready to go whenever you need it!
**Crush the oregano between your palms to "open" up the herb and bring out its real flavor.
**My go to jarred tomato sauce is Raos.
Bellini Portraits https://bellinipics.com/